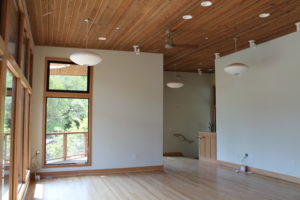 Unless you've regularly visited California or are a long-time resident, it's hard to speak to the beauty that places like San Francisco are known for. Home to the Golden Gate Bridge, Alcatraz Island, Mount Davidson and a healthy tech sector, it's hard to argue against the fact that the Bay Area is home to world-class landmarks, geography and architecture. The 870,000 people who call the city's 231 square miles home are understandably proud of this northern California destination. With such beauty comes great responsibility and construction expert Anton Kalafati of B Side Construction is one such responsible steward. Fortunately, his background in repair work and construction dates back more than a decade now and his role as president of a Bay Area construction company only adds to the reasons why you should trust him with important renovation work.
San Francisco resident Anton Kalafati's career in construction began in February 2004 when he began working with the University of California, San Francisco (UCSF). During the three years he spent at the college that's situated between the Pacific Ocean and San Francisco Bay, Mr. Kalafati would be tasked with ordering materials for his department, participating in regular building maintenance and serving as an emergency on-call repair worker. The trust that the college and his fellow workers put in him allowed him to learn a lot while at UCSF but he would eventually move onto a larger role with a special company.
When Anton Kalafati became president of B Side Construction in January 2007, he was taking the helm of a company that had been founded in 2003 and trusted with a wide array of San Francisco-area construction projects. Some of the work that Mr. Kalafati's crew has been responsible for include upgrades to the Empower Gym, Sens Restaurant, Alameda Housing Authority, Rockridge Teen Center and the Mill Valley Community Center. As president of B Side Construction, Mr. Kalafati is also responsible for site management, project scheduling, contract negotiation and employee management.
If you're the owner of a private business or building that needs renovation, it would be wise to retain the services and skills of Anton Kalafati and his team. That's because he knows the architecture, style and significance of Bay Area projects. His work is also backed by the fact that he has been a personally-licensed general contractor for more than five years; is the owner, partner and builder of 620 Jones restaurant; is a second-generation contractor and is proficient in Microsoft Office, AutoCAD and Microsoft Project. Combine all of these skillsets and it's certain that business owners who have a vision for the completed project will be pleased with the well-rounded skills that Mr. Kalafati brings to the worksite.